Thanks to the Milwaukee head honcho Crimedawgbylaw's 54 Baby Trey library he put together and the Big Wan tape he sent me, I've been bumping all Milwaukee rap all month, in fact my only non-Milwaukee track for February is the Asian rapper from the Bay that Martorialist posted…
54 Baby Trey – Let Me Fall (2019)
Chicken P – Fast Cash Baby (2019)
Chicken P – Chicken Fly (2019)
54 Baby Trey ft. Mari Boy Mula Mar – Noon (2019)
Big Wan – Breaking All the Rules (Bonus) (2020)
LBM Lil Joe ft. Big Wan – Backend (2020)
Rich City D – All Eyez on Me (2020)
LBM Lil Joe – Labeled a Dealer (2020)
54 Baby Trey – Let Me Fall 
Thanks to the dope 54 Baby Trey compendium that Crimedawg put together, possibly belatedly one of my favorite songs of the 2010s. If I wasn't so late on this myself I think 'Let Me Fall' would have fought it out with 'Can't Fall Off' and 'U Kno That' for my top song of 2019. This beat is wild, I wasn't into it at first but the more I listened to it the more I started to love it – I picture 54 Baby Trey as like an outlaw cowboy holding an old six-shooter in both hands strutting into the saloon and throwing the doors open with it playing in the background.
I love the hook; 'Mama like 'boy don't start', but I can't stop there's a lot of pain in my heart. 54th really get dangerous when it gets dark, jumped off the porch got in the water with the whales and sharks'
'On my mama 54th BD insane, we fuck with blood and them too shout out murder gang'
I want to hear more about what this 54th Bottom Trees is.
I feel like the title 'Let Me Fall' almost sounds like something you'd expect from an emo song instead of something this hard but it's just making me like it even better.
Chicken P – Fast Cash Baby
I've been on a big Milwaukee kick lately thanks to Crimedawgbylaw. I was listening to a lot of Lil Chicken a couple years ago  and at first I wasn't into the new direction he was going in with more singing then rapping and evolving from Lil Chicken to Chicken P but it slowly grew on me and now I'm loving it. This song 'Fast Cash Baby' from his latest project 'Billy' is so fire. I'm loving the flow here – Lil Chicken/Big Chicken/Chicken P is sounding like a disembodied, self-promotional ghost here floating around in the ether imploring the fiends to come shop with him – 'Come shop this shit cheeeee-eeeep' (I love the idea of Chicken P standing outside a mattress store or a hood cell phone store singing this)
You don't work you don't eeeeee-eeaat
Dope production from Melodroppin30 as always I feel like this guy is one of the most underrated producers in the game at this point
Chicken P – Chicken Fly 
Not sure if this is a Melodroppin30 beat or someone else but between the beat and Chicken P throwing out bar after bar this slams hard as fuck. This whole 'Billy' tape is hard and this is another highlight its between this and Fast Cash Baby for my favorite.
Lil Chicken aka Big Chicken aka Chicken P is in his zone here –
"I trap like it's July when it's February/I be stretching canines like a veterinary/smoked a whole quarter pound it was necessary/me and bro making plays just like Tyler Perry/never seen this many junkies man it's getting scary/in the trap paranoid get my culinary on/4 4s slamming I put fiends in every phone/pourin' up 6's like they let Larry home"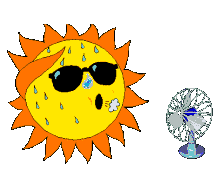 "Name ring bells through the city we them one niggas, all work no play ain't no fun with us"
"Nigga laughed and said I had a purse like I ain't got a gun in it"
"Scared to go to jail cause I be running into plugs in there"
54 Baby Trey ft. Mari Boy Mula Mar – Noon 
More flames from 54 Baby Trey. I don't know why but for some reason Mari Boy Mula Mar seemed kind of weird to me at first but the hook really grew on me and I'm really feeling it now. Is it just me or is Mari Boy Mula Mar ridiculously tall/skinny? Most importantly I just love the name Mari Boy Mula Mar. I can see myself becoming a fan, if he can keep up this type of energy going he could become one of the new hook gods.
The 'broad day knock em down at noon' on the hook is so fire; I'm picturing 54 Baby Trey and Mari Boy Mula Mar in like an old western movie walking down the town's main street together with their straps out on their way to a duel with some unlucky opps at high noon.
Big Wan – Breaking All the Rules (Bonus)\
Big Wan is breaking all the rules. I kind of love the fact that Big Wan had the audacity to call this a 'bonus track' on a 13-minute mixtape that would have been 11 minutes without it.
The big homie Crimedawgbylaw put me onto Big Wan and sent me over the Dog Slayers mixtape that he bought at a streetwear shop in Milwaukee (and in a move Big Wan himself would probably be proud of, they tried to charge him an extra $5 over the top for it), and now it's also on Spotify and Youtube for the world to enjoy.
Big Wan had me at'Fast Lane Lifestyle' but 'Breaking All the Rules' further sealed the deal. While Fast Lane Lifestyle was more of a bleak, cold tour de force through the Milwaukee winter, 'Breaking All the Rules' is a more laid-back, summery vibe where Melodroppin 30 switches it up from his usual signature sound (at some point someone has to make a Melodroppin 30 compilation with some of his best production, I'm going to take a stab at it soon but others out there will have more knowledge of him than me) and almost gets a little tropical on us with the beat. I'm breaking out my Hawaiian shirt with the coconut buttons and hula dancer print for this one. But don't let the beachy production fool you; Big Wan is flowing like a demon on this.
LBM Lil Joe ft. Big Wan – Backend
I started listening to LBM Lil Joe after Crimedawgbylaw posted 'Labeled a Dealer'recently and have been playing the whole album on repeat all week and am really enjoying it. I didn't look at the tracklist or anything ahead of my time and was listening in the car so it was to my pleasant surprise when 'BackEnd' came on and I was like 'Wait a minute I know that voice, is that BIG WAN?!"
"A nigga diss Big Wan? I ain't diss him back, grab the axe, bullets rip through wood I'm a lumberjack."
I love at the end when they trade bars back and forth like a Rio and RMC Mike song.
P.S. Crimedawgbylaw alerted me to the fact that Big Wan is locked up right now let's all keep our fingers crossed that he'll be home soon, dude is too talented at 18 to get derailed off the tracks  at such a young age
Rich City D – All Eyez on Me
My main man Martorialist going deep out in the field to find this hidden Bay gem by unexpected Asian rapper Rich City D. Dare I say, could this be one of ALLBLACK's "Cambodian niggas that's blacker than Barack Obama?"
Either way the homie is lacing us with a true slap here and spitting some flames; "I ain't got no love for the opps, my homies sick they allergic to the cops."
"I'm a big dog catch me brushing off the fleas, keep this banger on me til the day that we leave"
I'm feeling the jade piece and the pony tail too. Between this guy, Zay Bang and Llama Llama I feel like pony tails are making a bit of a resurgence with Bay rappers, which I'm certainly in favor of it.
My main question is, is the name Rich City D, as in that he's 'D', from 'Rich City', or is it Rich City D as in that he's City D and he's rich?
LBM Lil Joe – Labeled a Dealer 
The Crimedawg is right, this really is a gorgeous beat from RichieWitDaHitz, especially when it starts to really kick in around the 0:45 mark, good lord. I love the conviction in his voice and in his message when LBM Lil Joe raps, "I take a loss and shake it off, I'm a trapper."
"None of my friends went to college, hung with killers. No reference on my application I'm a dealer."
"I lost my cousin to the system that shit hurting me. He only 20, coming home when he like 33. So I be grinding selling bags out here with urgency."
"Love my reflection cause I've never seen nobody realer."